The Wedding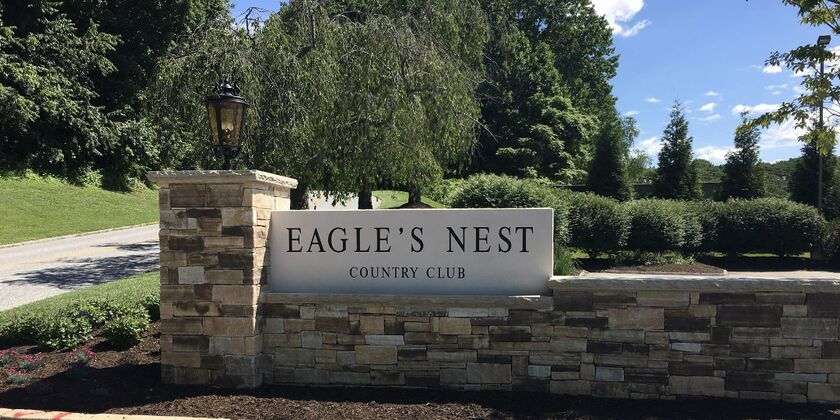 Saturday, August 10, 2019
5:30 PM
Ceremony and Reception
Eagle's Nest Country Club
12801 Stone Hill Rd, Phoenix, MD 21131, USA
Wedding Party
Megan Cannon - Maid of Honor
Throughout this wedding process, I will be the glue that keeps Angela and Jeff together, but enough about them....and on to me, the real star of the show! I have been Angela's emotional support animal for some time now! I am the ying to her yang, and you could say that her and I are the real soul mates. My soul purpose is to remind her that while veggies and fruits are high in fiber; vodka and carbs lube the colon as well!
Kimberly Geer - Bridesmaid
I am flattered to be Angela's younger sister because my parents finally made the perfect child & stopped at me! We have come a long way from making bumpin' music and dance videos. I used eat a whole box of tasty cakes to prevent Angela from getting her paws on them. The memory is still fresh and euphoric. Today's motto is to drink responsibly, but responsibility is why I drink! I have one offspring and he is just as crazy as me. Thankful is an understatement knowing Angela found somebody that has inspired her to broaden her cooking abilities beyond boiling over a pot of mac and cheese. As Angela is leaving to start a beautiful life with Jeff, anyone needing a fill in sister please do not hesitate to contact me (non-refundable and some exclusions may apply). Love you always sister!
Caitlin Owings - Bridesmaid
Caitlin, aka "the megaphone" aka "miss new booty". Not sure this intro is necessary, seeing everyone should already know who I am. Ang, Meg and I have been the Three Blind Mice since kindergarten. We've been leading each other blindly into bad drunken decision, spouts of pee your pants laughter, and many dance-offs. If you don't know me - listen for me at the wedding!
Courtney Ensor - Bridesmaid
I'm Dr. Ensor, but you can call me the "local drug dealer". I am the proud parent to two boxers, no not the ones that beat the shhh out of people for money, but the ones that chew everything I own. I've had the pleasure of seeing Angela pee her pants laughing - and it wasn't pretty.
Shannon Ogrysko - Bridesmaid
Hi I'm Shannon! Some people might think of me as the ditsy one, but don't worry I can save your life. Yes, I'm a nurse, and no I don't want to look at it. I like to consider myself the life of the party. If you're going to get me drunk I'd prefer a cold glass of moscato, and there better be Doritos on standby. Angela and I go way back. She was the favorite friend that all of the cousins wanted to be like. Once I got older, and saw how reckless she was, I knew our friendship would last a lifetime.
Mark Whiteside - Best Man
Mark Whiteside, Jeff's brother better known as the cat whisperer. Mark has been Jeff's best friend for 28 years. He knows Jeff gets excited at the thought of hot wings - sided with a cold beer, especially on the 19th hole. Mark admits Jeff still has nightmares about the 2017 Delaware Golf Amateur which resulted in him receiving the grand choke artist award. Ouchhh.
Brian Rowe - Groomsman
I'm Jeff's younger and better looking cousin of 27 years. I've endured many rough nights trying to keep up with Jeff drinking at the bars, but after Angela came along we got to enjoy more subtle times of spin classes, concerts, tear jerking episodes of "This Is Us", and completing our first marathon. Thanks Angela! I know Jeff still cringes at the thought of my orange clown room when we lived together.
Will Townsville - Groomsman
Jeff and I became friends as teammates on the Freshmen Basketball team in High School. Jeff moved up to Varsity that same year, long before me, beginning a 15 year friendly competition of me playing catch-up. He was better at baseball, golf, and even ping pong. Catch up, catch up, catch up. Better with the ladies, taller, and had a better car with an outrageous sound system that played 50 Cent's "Disco Inferno" way louder than my [mom's] car. Chasing him made me better at all of those things, and ruined my mom's speakers. Just as I'd gotten over all of those harsh realities, he goes and finds Angela. Now he has someone to chase and always make him better.
Joe Arrante - Groomsman
Joe "JoJo" Arrante: I have six kids Jeff makes it seven. I'm known as the old guy who rides around in the golf cart when we are partners in golf tournaments and says "nice shot Jeff." I'm also responsible for limiting his alcohol intake and keeping him out of the Pleasure Dome. I know Jeff has a great heart and loves Twizzlers.
Eric Challenger - Groomsman
Jeff's Sensei, Mentor and Role Model: I've always tried to provide guidance to Jeffrey on many topics ranging from fashion to food and women. He no longer wears basketball jerseys to dinner (Win), and while I introduced him to many delicacies such as blue crabs and seafood, he will always still choose chicken wings (Fail). At one point he was even too shy to talk to girls in public but thankfully he got over that just in time to meet Angela, the best thing to ever happen to him (Major Win)!